Have you ever wanted to send and receive text messages with Sugar? We did too, which is why we built our Sugar Messaging Module: Sugar Messaging powered by Ytel.
Sugar Messaging is an SMS messaging integration for Sugar users that can send personalized text messages to the people in your Sugar database. With Sugar Messaging you can create rich SMS messaging without a single line of code.
Using Sugar Messaging, you can do all kinds of cool stuff, including:
Send and receive automated, customized SMS messages from the Messages Module.
Send customized SMS messages to Leads and Contacts associated with a Campaign.
Message one on one with Contacts from their Sugar record page.
Send group texts.
Send texts via workflows.
View texts in the Messages Sub-Panel.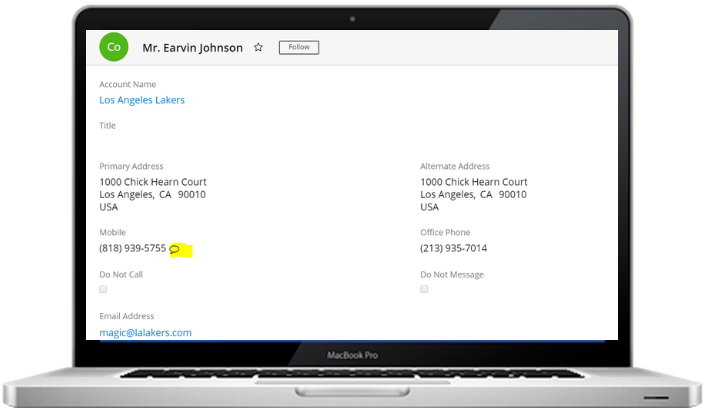 SMS is projected to be one of the fastest growing marketing channels by 2020, with 48.7 million consumers receiving SMS business messages and mobile phone users grow to over five billion worldwide.
Our Sugar Messaging module allows Sugar customers to use SMS as a core avenue to engage with prospects and customers. Sugar users can now send one to one SMS messages to a lead or create a contact list "on the fly" and have conversations over text without leaving the CRM. It also will provide marketers the ability to send targeted messages in bulk as a part of campaigns and workflows.
Visit https://fayebsg.com/sugarcrm-sms-messaging/ to see an on-demand demo and view pricing information.